Hello. I 'm Missionary Lalo Marino, 34, Brazilian, married, publicist, former businessman, now serving the Lord in Bolivia since 20/12/2011. We are a small missionary base in Cochabamba / Bolivia and through this ministry that the Lord has given us, we hope to fulfill our mission: – To do Bolivia that is a Center of Missions in America and also to fulfill a pact that i  made to the Lord to bring 100,000 lives to Jesus Christ. We estimate about 20 years to fulfill our mission, so we know we'll need all the help possible.
Despite having built this blog to know do missionary work in Bolivia and to get funding for our mission, it is very difficult to realize someone a gift, which puts us in a position of great difficulty, because not only lack the basics at home, because God always uses people in the last minute to help us, bringing manna. And this care Lord have lived from faith to faith.
After 6 months of living that brought own economies of Brazil and investing in tools for our work as automobile, mission trips and also upkeep our family savings were finished.
We have a monthly allowance coming of the Watchtowers of Christ / Brazil / SP / Cajati: $ 150, with this amount we pay our rent, but we have other basic accounts and do not have any more input pins to cover expenses: expenses of the family (food) , water, electricity, internet and expenses of our missions: vehicle maintenance, preparation of materials for campaigns and other outreach.
Great is the need of the day to day. We are putting our Mission Base in Cochabamba – Bolivia and need your help.
We are depending on to receive the Bolivian Immigration VISA and we also like to start nonprofit (NGO).
OUR URGENT NEEDS:

MAINTENANCE FAMILY: WE NEED DONATIONS FOR MAINTENANCE PERSONNEL AND PURCHASE ITEMS BASIC, URGENT!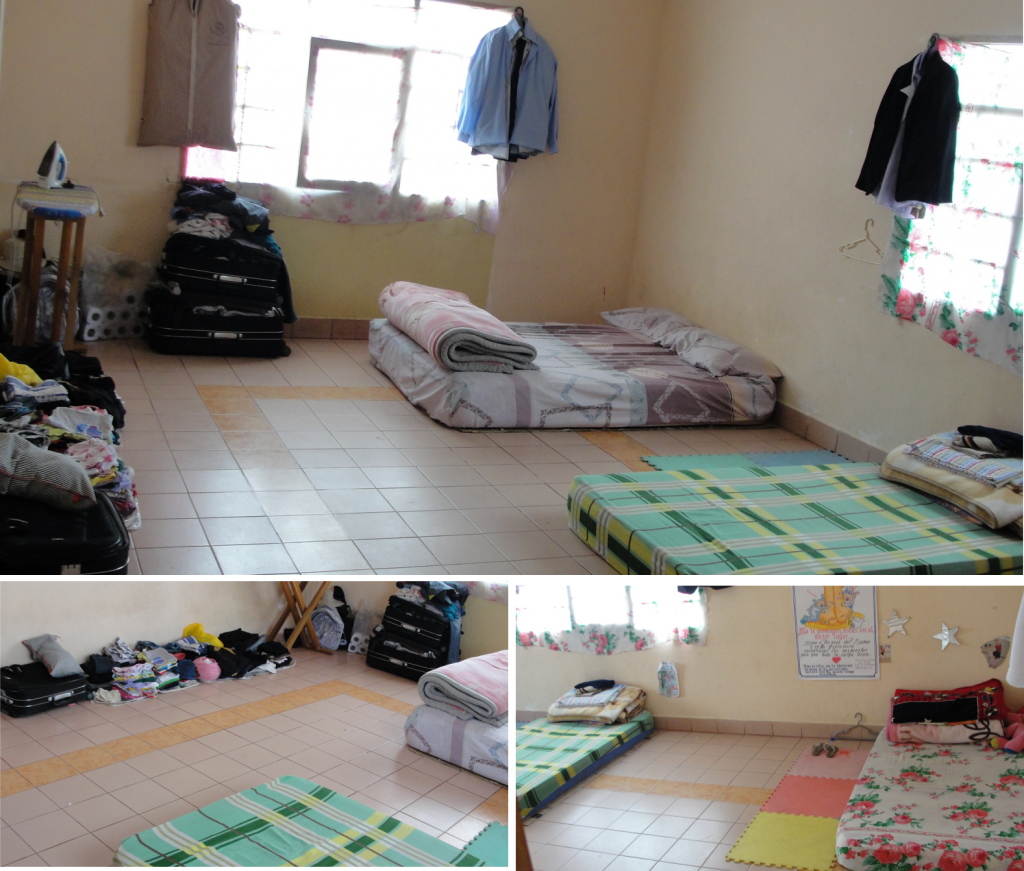 If you feel in your heart to give a little confort to my family and me, I will stay realy happy!
MISSION NEEDS:
Missionary House of Prayer:
Within our mission base're putting our Missionary House of Prayer, with the intention of having a place of worship to the Lord for our missionaries who pass by CMI – Centro Minionero Internacional (International Mission Center) and also for the local community.
We already have our space available for early church to worship in our missionary base in Cochabamba, but we need funds to purchase equipment: microphones, Speakers and chairs.
Chairs: 30 units, the price of U $ $ 12, Sub-Total: U $ $ 360
Sound Equipment: mixer, 2 speakers, amplifier, microphones and stands.
Sub-Total Approximate Equipment: U $ $ 1400
Total: U $ $ 1760 to build the House of Prayer Missionary.
acquisitions:
* Electric Guitar Hofman
* 18 chairs
______________________________________________________________________________________________________
Missionary Car / STOPED :
u $ 2500 for overhaul, due to an accident a few months. Damaged several mechanical components from the front, making it impossible to run because this week caught the bar direction.
Part Electrical: Replace wires intent of the panel, because the car was driving on the left side with pq came from Japan and used wire residential.
Engine: Exchanging rings kit.
General repairs, damaged Due to beat: radiator, steering pulleys, general misalignment of the front bodywork, bumpers and steering bar.
Bodywork: We pull the bodywork so that we could ulitizar temporarily, but the pieces are not fitting together.
It has been a great tool for our work, but as it is a natural model Hilux 1989 is an investment in maintaining constant travel.
* Average monthly spending
Fuel and maintenance, $ 100
Have we changed gearbox, brakes, turbo, injectors: Total spend more than $ 1200.
Needs: Engine Kit for rings, hydraulic steering pulley and tires.
PLEASE HELP ME  WITH ANY VALUE!
May the Lord multiply in your life! God bless you!
Att missionary Lalo Marinho Alosilla